Conical springs are compression springs which are helically coiled round wires forming a tapered or conical shape. They are used to provide balance & reduce the solid height by the coils telescoping into each other. Conical springs are basically compression springs coiled in increasing or decreasing outer diameters thus making its shape a cone or tapered one. These springs tend to reduce solid height and provide stability. Conical Spring design enables each coil to fit within the next coil, which is a major advantage in applications where solid height is limited. It offers greater lateral stability that decreases the risk of buckling and the Uniform pitch reduces vibration and resonance.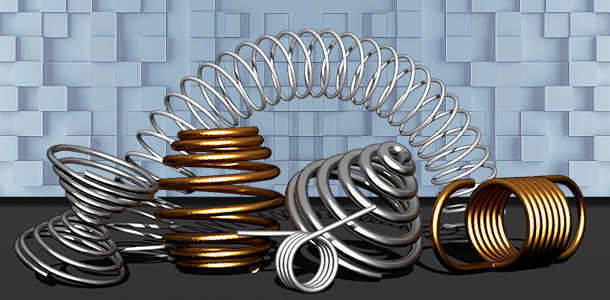 Conical Springs are available in Nickel, Yellow and White Zinc Plating, Black Oxidizing, Lacquering, Green Passivation and Trivalent Passivation. Stainless Steel Springs are available with Bright Finish.
Conical Springs are manufactured on imported CNC Spring Coiling Machines with SPC on line with free length sorting device for critical load value.
Testing & Certification Process
Each spring manufactured goes through a series of rigorous tests conducted on in house testing facilities such as Computerized  Load Testing, UTS Testing, Torsion testing, Profile Projector amongst others. All springs are supplied with ROHS raw material compliant report. We also provide PPAP documents for automobiles and electrical industries as per requirement.
Electrical contacts such as Push Buttons and Battery Contacts, Automobile Suspension Systems, Automotive Clutch Systems, Firing Mechanism of a Weapon, Medical Devices, Cell Phones, Large Stamping Presses and Lawnmowers, Motor Starter, Water Pumps, among other.